Rad Maps, Inc.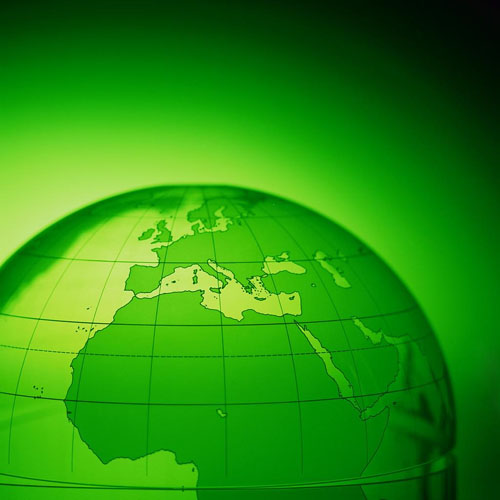 Jill Radloff – Project Manager
Brittany Walsh – Assistant Project Manager
Matt Lyons – Webmaster
John Haney – Field Technician
CENTRAL CAMPUS FACILITIES MANAGEMENT PROJECT
Progress Report
Prepared by Rad Maps, Inc.
Table of Contents
Introduction…………………………………………………4
Project Description ………………………………………....4

Purpose………………………………………….4
Scope……………………………........................4
Objectives……………………………………….4

Progress Report……………………………………………..5
3.1 Data Collection………………………………….5
3.2 Pre-processing Data……………………………..5
3.3 Data Analysis/Interpretation…………………….6
3.4 Webpage………………………………………...6
Conclusion…………………………………………………..7
The Central Campus Facilities Management Project was presented to Rad Maps, Inc. by Bob Stafford, who is employed by the Texas State University Facilities Department, and began on February 12, 2007. Since then, we have been working hard toward the completion of our objectives.
In this report, we have monitored our progress in each of the following objectives: data collection, pre-processing data, data analysis/interpretation and webpage. This report will provide descriptions of the work that we have completed, the work in progress and the work still needing to be finished for each of these objectives.
The purpose remains to create a GIS system for mapping and cataloguing buildings so as to help managers and coordinators make more informed decisions regarding maintenance, renovation and planning of new facilities. Rad Maps, Inc. will provide the user with a spatial model of every floor of 7 specific buildings in Central Campus in which the user will be able to navigate between rooms and floors with attribute data that will describe floor type, room type and department type within a building. With this information readily available, the Facilities Management Department will be able to make more informed decisions about cost and time requirements of each job.
The geographic extent of the Rad Maps, Inc. study is limited to the Agriculture, Centennial Hall, Evans Liberal Arts, Old Main, ASB, Education and Psychology buildings on the Texas State University Campus.
This progress report will focus on the completion of certain objectives within the project such as:
Data Collection
The majority of the data has been provided by our client in the form of CAD (.dwg) files. Our field technician will acquire the rest of the data by manually recording floor types for each floor of the 7 specific buildings and also taking pictures. We will use this data to enter into a database that will eventually be connected to the shapefiles that we create.
Pre-processing Data
This process will consist of creating shapefiles from the CAD files that were provided by the client and creating attributes for each room created; including room number, room type, floor type, and the department that uses that room.
Data Analysis/Interpretation
This step includes creating color coded maps based on floor type, room type, and department, and lastly calculating square footage for each floor type per floor, each room type per floor, and each department per floor.
Webpage
The webpage will contain the proposal documents, the final presentation, and each map of the floor type, room type, and department, and pictures from the various buildings.
Progress Report
Work Completed
All CAD files of the 7 buildings have been collected
Floor types of 5 ½ buildings have been recorded and photographed
Current Work
Photos and records are being taken of the 6th building
Planned Work
Photos and records will be completed for the 6th and 7th buildings
Work Completed
Polygon files and line files have been created for every floor of 6 out of 7 buildings
Current Work
In the process of linking each shapefile to a full set of attributes including floor type, room type and department type
Planned Work
Every polygon file and line file will include a database with attributes like floor type, room type and department type

Data Analysis/Interpretation

Work Completed
Have not reached this task
Current Work
Maps and calculations have not been created yet
Planned Work
Each floor of each building will have a color coded map including calculations of square footage of room type, department type and floor type
Work Completed
Home page and links to preliminary documents have been entered on our website
Current Work
Shapefiles are being added and website design is being improved
Planned Work
The final website will also include links to all floor maps of every building along with pictures of room/floor types and all documents and presentations
Tasks

2/5

2/12

2/19

2/26

3/5

3/19

3/26

4/2

4/9

4/16

4/23

4/30

5/4

Data Collection

//////////////////////////////////////////////////////////////////////////////////////

Pre-processing Data

///////////////////////////////////////////////////////////////////////////

Data Analysis

/////////////////////////////////////////

Data Interpretation

///////////////////////

Webpage

/////////////////////////////////////////////////////////////////////////////////////////////////
+
The Central Campus Facilities Management Project is running smoothly and we anticipate all tasks to be completed as requested by May 4, 2007. The data pre-processing has taken a week longer than we intended but we still predict the completion of all 7 buildings. With the finishing of this project, Rad Maps, Inc. hopes that you will be able to make much more informed decisions in the future regarding facilities management. We also hope you will be able to use these 7 buildings as models to make facilities management easier for all of campus.