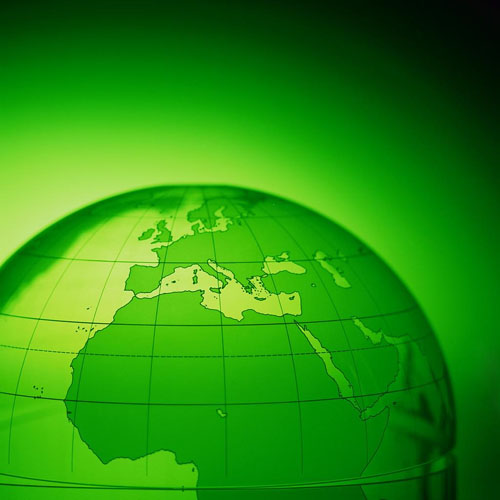 Jill Radloff – Project Manager
Brittany Walsh – Assistant Project Manager
Matt Lyons – Webmaster
John Haney – Field Technician
CENTRAL CAMPUS FACILITIES MANAGEMENT PROJECT
Prepared by Rad Maps, Inc.
Table of Contents
2. Proposal
I. Introduction
1.1 Summary
The creation of a GIS system for mapping and cataloguing buildings will enable managers and coordinators to make more informed decisions regarding maintenance and upkeep of the buildings and planning and construction of new facilities. A series of color-coded maps will be provided that will display all rooms within 7 selected buildings in Central Campus (Agriculture, Centennial, Evans Liberal Arts, Education, Old Main, Psychology and the Academic Services Building). Each map will include attributes such as floor type, room type, department type and square footage calculations.

1.2 Purpose
The purpose of this task is to provide a spatial model of each floor of 7 buildings in Central Campus to assist decision making in the facilities management process. The user will be able to navigate between rooms and floors with attribute data that will describe percentages and square footage of floor type, room type and department type within a building. Maintenance and renovation jobs can be better allocated with information about costs and time requirements of each job. Also, with the help of a web-based GIS the information will be readily available from any internet connection and will help campus facilities management to visualize the spatial data. With this system decisions can be made more timely, thoroughly and accurately.

1.3 Scope
The geographic extent of the Rad Maps, Inc. study is limited to the Agriculture, Centennial Hall, Evans Liberal Arts, Old Main, ASB, Education, and Psychology buildings on the Texas State University campus.

II. Proposal
2.1 Data
The data needed to complete the analysis consists of CAD files, an excel file, and a word document containing the metadata. The data was collected and created by the client, Robert Stafford, who is employed by the Texas State University Facilities Department.
Secondary data will be collected by team members in the field. Team members will be taking photographs and notes to add to the existing database provided by our client.
Surfacefeatures – Digitized by way of aerial photography. M. Martin, 2006.
Channels – Digitized from CAD utility base map, 2002.
Property – Digitized from meets and bounds description of various land surveys and property deeds. Created 2001, updated annually.
Right of way – City of San Marcos, 2002.
cbmcity_bldg – City of San Marcos, 2002. Updated with university building CAD layer 2005.
Lakes – Digitized from CAD surface feature layer, 2002.
All data: Texas State Plane, South Central, NAD 83, feet.
Our company will collect secondary data on the campus of Texas State:
photos, notes, and descriptions of floor types in the buildings to import into a pre-existing ArcGIS attribute table
The software that will be utilized in this project will include Arc GIS 9.2 (ArcMap, ArcCatalog), Dreamweaver, Excel, and CAD.
2.2 Methodology
With the data collected, Rad Maps, Inc. will create shapefiles of each room using the CAD file as a reference for accuracy. We will also enter data into the attribute table of each created polygon including the floor type, room type, and department.
Processing required to complete the project will include editing and creating new shapefiles for every floor of each of the buildings.
There is no programming required for this project.
There is not any analysis required except for creating color schemes and calculating square footage for the series of maps.
Some example questions that our analysis will answer are: What is the square footage of tile on the third floor in Centennial Hall? How many custodians will it take to deep clean the carpet in one day in the Evans Liberal Arts Building?
2.3 Implications
The data and results of the Rad Maps, Inc. project will yield a more detailed and efficient building database for maintenance and upkeep throughout the Texas State campus. With the comprehensive knowledge of each floor of each building's floor types, room types, and departments, it enables enhanced decision making and superior facilities management.
2.4 Budget
Data Collection
Total Hours (10 hours/week * 4 weeks * 4 consultants) 160
Hourly Pay $12.00
Total $1,920.00
Data Analysis
Total Hours (10 hours/week * 5 weeks * 4 consultants) 200
Hourly Pay $25.00
Total $5,000.00
System Management
Project Manager
Total Hours 40
Hourly Pay $ 35.00
Pay $ 1,400.00
Assistant Project Manager
Total Hours 35
Hourly Pay $ 30.00
Pay $ 1,050.00
Total $2,450.00
Equipment Costs (for 10 weeks)
Supplies ($150/workstation * 4 workstations) $600.00
Maintenance ($200/workstation * 4 workstations) $800.00
Depreciation ($200,000 [total value of
equipment] /36 (equip life in months) *
2.5 (months equipment will
be in exclusive use for project) $13,888.89
Total Equipment Costs $15,288.89
Data Purchased Data $ 0.00
Software License for 10 weeks $ 5,000.00
Total Data Costs $5,000.00
Travel Expenses 0 miles $ 0.00
TOTAL COSTS $29,658.99

2.5 Timetable
Data Collection
The majority of the data that Rad Maps, Inc. will use for the project has been provided by our client. There is some information that Rad Maps, Inc. will have to collect in the field. This process for Rad Maps, Inc will take approximately 5 weeks and will include observing, recording, and photographing the floor type for each floor in each of the 7 buildings.
Pre-processing Data
This stage in the project will take the largest amount of time. Rad Maps, Inc. estimates that it will take about 7 weeks to process the data. This process will consist of creating shapefiles from the CAD files that were provided by the client and creating attributes for each room created; including room number, room type, floor type, and the department that uses that room.
Data Analysis and Data Interpretation
Rad Maps, Inc. estimates that this step will take about 6 weeks to complete. This step includes creating a geodatabase, creating color coded maps based on floor type, room type, and department, and lastly calculating square footage for each floor type per floor, each room type per floor, and each department per floor. During the interpretation process Rad Maps, Inc. will collect the data to create a comprehensive final project.
Webpage
Rad Maps, Inc. will start to create the webpage starting in March and continue to add information and maps to website until the end of the project. The webpage will contain the proposal documents, the final presentation, and each map of the floor type, room type, and department, and pictures from the various buildings.
Tasks

2/5

2/12

2/19

2/26

3/5

3/19

3/26

4/2

4/9

4/16

4/23

4/30

5/4

Data Collection

-----------------------------------

Pre-processing Data

-------------------------------------------------------

Data Analysis

----------------------------

Data Interpretation

-------------

Webpage

--------------------------------------------------------------
2.6 Final Deliverables
When this project is completed, Rad Maps, Inc. will present to our client:
2 copies of the detailed final report that contains specific details of Rad Maps, Inc. processes and calculations.
Professional display poster
3 maps for each floor of each building.
Project website containing:

PowerPoint presentation
Project documents
Maps
Pictures
Related links
CD containing:

All data
Metadata
Report
Poster
PowerPoint presentation
Instructions on how to use the CD
III. References
IV. Conclusion
V. Participation
Jill Radloff- Project Manger

Logo
Overall Organization & Editing
References
Budget
Data Creation/ Written Work
Brittany Walsh- Assistant Project Manager

Timetable
Final Deliverables
Conclusion
Participation
Data Creation/ Written Work

Matthew Lyons- Webmaster
John Haney- Field Work Technician

Data
Methodology
Implications
Field Work