Project : Loma Environmental Strategies been assigned to work with the Hill Country Alliance (HCA), a non-profit advocacy group for preservation of the Texas Hill Country, to participate in developing informational resources related to the region. Ultimately the goal of our work with HCA is to facilitate the responsible growth and cost effective expansion of infrastructure and residential and commercial development in the region, while promoting conservation, maintaining the quality of our water resources, and preserving the aesthetics of the Hill Country. Texas is in the unique position of having limited land use planning tools in place which limits the ability of local governments and organizations to monitor zoning of properties. Our project involves the creation of land use information and corresponding maps to provide the tools necessary to promote land use awareness.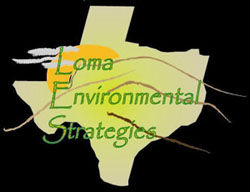 For more information about the Hill Country Alliance click
Hill Country Alliance: The Hill Country Alliance (HCA) is a nonprofit organization whose purpose is to raise public awareness and build community support around the need to preserve the natural resources and heritage of the Central Texas Hill Country.
Hill Country Allian
ce
15315 Hwy. 71 West
Austin, TX 78738
Phone: 512.560-3135
Office: 512.263.9147
Fax: 512.263.3471
Source: Google.com